The #1 Assessment Tool to Discover How You Can Go From Just Surviving To Thriving In Your Work And As A Mom
Are you ready to learn EXACTLY how to stop feeling trapped or stuck in your life and/or work, take charge and start creating the happiness, fun and freedom you dream of for you and your family?
thepassionshift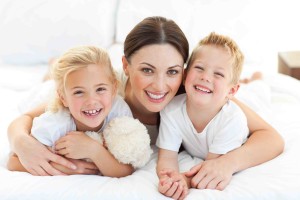 The Passion Factor Process is the #1 coaching tool for showing how you have the power to create the life you desire for you and your family.
It will revolutionize how you think about your life and what is possible in the future for you and your family.
In just 60 minutes you'll discover EXACTLY what is keeping you stuck from creating the life and work you dream of and deserve for you and your family.
Plus, you'll find out exactly what you can start doing RIGHT NOW to:
Change the unconscious rules you have been living by so you can free yourself of guilt, feelings of failure and "shoulds" and start living the life you deserve.
Feel successful and fulfilled on your terms (rather than what other people tell you) as both a mom and in your work.
Feel empowered to release your fears and worry about the future so you can start taking action towards creating the life you truly desire for you and your family.
The Passion Factor Process includes:
One private and confidential 20-minute online assessment* that reveals your P-Factor number and the Passion level you are living your life at.
One private 45-minute one-on-one debrief that shows you how change the rules you live by so you can create life and work you love for you and your family.
Only $197
• • • • • • • • • • • • • • • • • • • •
The P-Factor process is for you if you:
Are tired of feeling guilty and overwhelmed or have feelings of failure in your life, work or as a mom. 
Know you want to make changes in your life but you feel stuck in knowing how to make it happen. 
Feel like you are just trying to cope or survive day-to-day in your life and you are ready to wake up feeling energized and excited on a daily basis.
Want to know EXACTLY what rules to start living by to reignite passion for your life and start living the one you are meant for rather than the life you think you "should."
Deeply desire more fun and enjoyment in your life and with your family on a day-to-day basis.
• • • • • • • • • • • • • • • • • • • •
How will the P-Factor change my life?
The P-Factor process goes way beyond what any personality test or other pop-quiz about who you are can tell you. The P-Factor test provides you a picture of exactly how you are approaching your life including the deepest and most powerful thoughts that are driving and creating your life (many you are most likely not even aware).
The P-Factor process is designed to answer some of your biggest questions about how we have the power to create our own lives and provide you with the results that will enable you to do so.
Here Are Some Of The Results You Can Get In Just 60-minutes.
Uncover the exact rules YOU are currently living your life by,  why you chose them as your rules and how they have created your life up until now. 
The new rules you must create if you are to live your biggest life and be empowered to start taking bold action towards your future.
The Passion Level you operate from in your life and the ideal level to aspire to live from and steps you can take to immediately get there. 
The shifts you need to make in your thoughts in order to lose the feelings of guilt, overwhelm or failure so you can feel joy and happiness on a daily basis.  
• • • • • • • • • • • • • • • • • • • •
What Others Are Saying About The Passion Factor Process.

I have tried all kinds of self-development tools but none really got me to  understand so clearly about myself. I really see now how the way I was thinking was keeping me stuck in certain places in my life that I didn't really like anymore including my job. I have been able to take some of the recommendations Karen gave me and implement them and finally start to make the changes I want.  The best part is that I now find myself less stressed all the time and having more fun with my kids and really getting to enjoy the time I spend with them. I have a lot more belief and hope that I can really create that life I have always wanted for my family.  – Stephanie P. – Austin TX

I highly recommend taking this assessment with Karen!! I had a wonderful experience working with her and it has been life-changing!  – Susan H. – California
• • • • • • • • • • • • • • • • • • • •
How Will I get Access to my P-Factor Process & Debrief Coaching Session?
You're P-Factor process will be sent to you via email within 24-48 hours of signing-up.
You will then receive a second email with an invitation to schedule your debrief session with Karen to go over your results. If you donot receive one of these emails please contact me directly at karen@thepassionshift.com for assistance.
Only $197
*The "P-Factor Process" includes the Energy Leadership Index Assessment created by Bruce Schneider, Ph.D., and licensed through the Institute of Professional Excellence in Coaching.